Home Buying Made Easy!
We take the buying process as seriously as our buyers do, therefore we offer nothing but the highest quality of service. When you decide to purchase your home, make sure you hire someone whom you can trust and someone who wants to earn your business. Buying your home is one of the most important purchases you will make, so make sure you have the right agent who can provide you with the experience and the service you deserve. My job is to make the whole process as "smooth sailing" as possible. Or, at the very least, to provide you with enough solid information that you can make an honest, informed decision based upon the facts of the situation.
When you understand current market conditions, you are better able to position yourself as a Seller. It helps to know if you are in a Seller's, Buyer's or Balanced market when setting your asking price. In a Buyer's market there is a lot more competition and Buyers have plenty of choices and room to negotiate, forcing you to be very competitive when setting your price.
Here are some of the steps I will take to find your perfect home:
Determine Your Wants and Needs: This is the single most important step. By asking you a series of questions I will establish what you are looking for. My goal is to not waste your time by looking at properties that are not in your price range or homes that don't meet you needs. Throughout the buying process I will maintain your confidentiality and represent your best interests.
Help You Get Pre-Approved: This step will show you how much you can afford. This is accomplished by speaking with your financial institution and establishing what monthly payments you will be comfortable with. Mortgage Loan Pre-approval is not just a good idea, it's a must in todays market! You wouldn't go grocery shopping without having the money to buy what you want. Doesn't it make sense to get your loan ready first so you know exactly how much you can spend? Sellers may consider a lower offer if you're already approved for your loan! Call Richard at (225) 603-7979 for your FREE Pre-Approval.
Home Shopping: We will use every available method to locate a property that matches your search parameters. This will include properties listed with our office, offered through other real estate companies, as well as unlisted properties. We will disclose all known facts about the property that are likely to affect your decision. When we find the home that meets your criteria, I will assist you in writing an offer and act as a liason between you and the seller.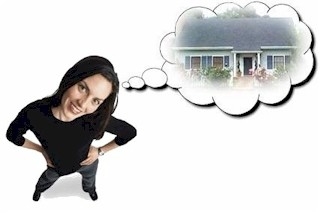 Whether you're looking for your first home, your dream home or an investment property, I'm committed to providing you with the highest quality buyer service. When making the type of investment that buying a home requires, you deserve to have all the latest market information and the very best advice, both of which I can provide you with.